Commercial expansion continuing according to plan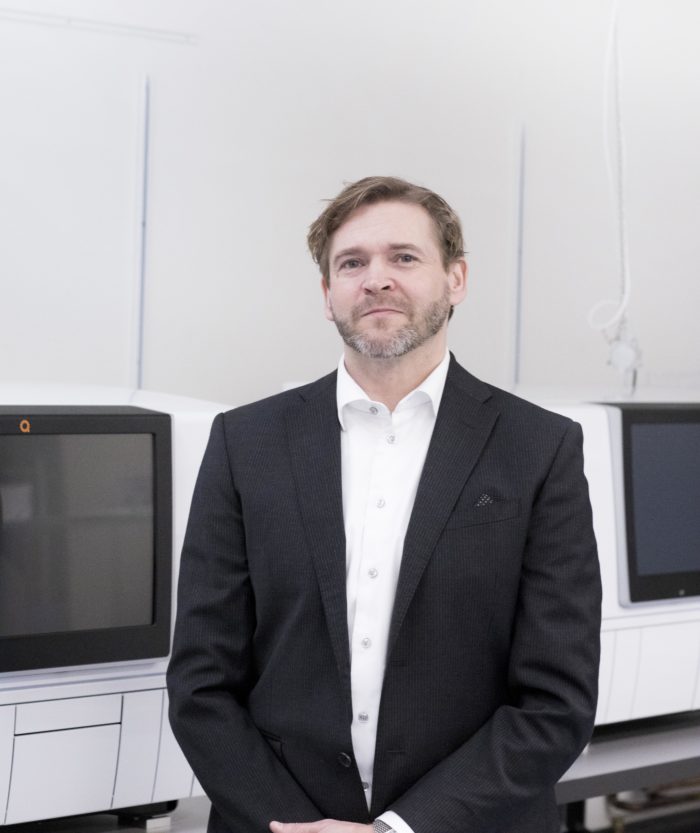 Q-linea's journey of transformation continued at a rapid rate during the first quarter of the year. We took important steps in accordance with our new commercialisation strategy, and we are delighted with the strong interest we see in ASTar.
We are focusing on the US, Italy and Benelux through an internal sales force and are expanding our presence in other geographies in Europe in partnership with distributors. We are initially focusing on strategically important markets such as the UK.
We were pleased to enter into a distribution partnership with Pro-Lab Diagnostics for the UK market during the quarter. Moreover, shortly after the end of the quarter we received our first order for two ASTar instruments, which will be used by Pro-Lab at future exhibitions and in future customer evaluations.
Poland is also an attractive geographic region, which had a clear focus on investment in improved infection diagnostics in 2023. Therefore we believe that the distribution agreement that we entered into with Integra Diagnostic Sp. z.o.o. provides us with an excellent opportunity to address the Polish market and meet the needs that have been identified.
We are being selective about the distributors we want to work with in order to ensure that we are given priority in their product range and that they possess strong market knowledge. We will continue to make methodical progress when it comes to finding the best and most cost-effective commercialisation solution for each market. We are also continuing our dialogue with major strategic companies in order to evaluate the potential for jointly facilitating the commercialisation of ASTar.
In the US, we will initially enter with a dedicated sales force in our subsidiary Q-linea Inc., and until we receive market approval we will be engaged in running clinical evaluation studies with the aim of being ready when ASTar is approved for sale in the US. We received feedback from the FDA during the quarter, and as a result we initiated additional testing in order to verify the performance improvements that were introduced after the clinical study in the 510(k) application was completed. Our objective is to complete testing during the spring in order to submit additional data before the summer.
Rapid susceptibility testing (rapid AST) is definitely the future, but hospitals, laboratories and payers need solid health economic evidence in order to justify their purchases. During the quarter, we announced that a university hospital in Belgium had received ethics approval to initiate a study that evaluates ASTar's clinical benefit. Demonstrating the clinical benefit is a cornerstone of our clinical strategy and for commercial development. Studies such as this one increase awareness of the advantages of rapid AST in general and ASTar in particular.
Another positive piece of news during the quarter was our certification under the new and more comprehensive EU IVDR. This certification is proof of our consistently high level of quality, and is a condition for CE marking the ASTar BC G- kit. Our goal is to receive CE marking for ASTar BC G- Kit under IVDR before the summer. The ASTar instrument has been CE-marked under IVDR since May 2022.
After the end of the period, we participated in ECCMID, which is one of the largest infection diagnostics conferences in the world. We were extremely well received and had a constructive dialogue with potential future customers. At the same time, we are seeing strong interest from the hospitals that have evaluated ASTar. More tenders are being invited as a response to previous evaluations.
The current financial year will continue to be a year of transformation, and in April we announced that the Company is implementing a comprehensive cost savings programme. Other purpose is to enable greater financial sustainability while simultaneously allowing us to use resources to support our new commercialization strategy. The purpose of the year's activities is to enable an increase in sales in 2024. I look forward to keeping you updated.
Uppsala,3 May 2023, Jonas Jarvius, President